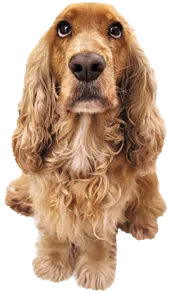 Licensed and Experienced Veterinarian in New Milford, CT
New Milford Animal Hospital is proud to serve pet owners throughout the New Milford, Brookfield, New Fairfield, Washington, Danbury, Roxbury, Bridgewater, Kent, and Sherman, CT areas with everything pet related. Our veterinary clinic and animal hospital is run by Dr. Robert Belden, who is a licensed, experienced veterinarian.
Our team is committed to educating our clients in how to keep your pets healthy year-round, with good nutrition and exercise. New Milford Animal Hospital stays on top of the latest advances in veterinarian technology and above all, remembers that all animals and pets need to be treated with loving care in every check-up, procedure, or surgery. For more information about our veterinary services or to schedule an appointment, please feel free to contact us today!
Click here to view the Chamber of Commerce video for New Milford Animal hospital.
Member Organizations:
American Veterinary Medical Association
Connecticut Veterinary Medical Association
*Previous State Board Member of Connecticut Veterinary Medical Association
(CVMA)
New England Veterinary Medical Association President
*Cornell Feline Health Center
Current Assistant Governor for Roadery International District 7890
Contact Our Established Animal Hospital Today
Since 1964, New Milford Animal Hospital has continued to serve pet owners throughout the Danbury, CT region. As one of the first animal hospitals in New Milford, our team has managed to develop an excellent reputation that's stood the test of time. Have no doubt, we're constantly updating our suite of treatment options to suit the evolving needs of our local patients!
If you're interested in scheduling an upcoming appointment, don't waste another moment. Simply contact one of our friendly representatives today. Our qualified caregivers are constantly standing by to provide vaccinations, surgical procedures, intensive care treatments, and much more.